Polk County Schools Partners with Polk State College to Host Talon Robotics Summer Program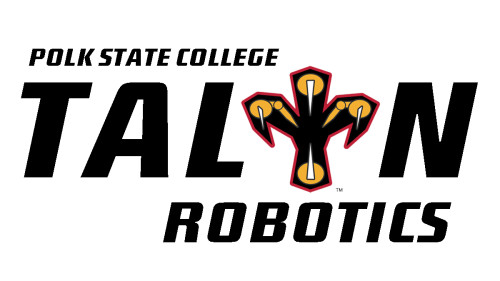 This summer, in collaboration with Polk State College, Polk County Schools will offer a middle school and high school robotic program, TALON Robotics, on both the Lakeland and Winter Haven campuses of Polk State College.
The middle school program (Eaglebots) is open to all incoming 6th, 7th and 8th grade students. The high school program (Technobots) is open to all incoming 9th through 12th grade students.
The TALON Robotics program will run from June 10-24, 2015 and will consist of robot design, programming, teamwork, field trips, and problem-solving challenges. Program t-shirts, daily lunches and snacks are provided. At the conclusion of the program, students will be involved in a cross-campus TALON showcase, which will be held on June 23rd at the Polk State Lakeland campus and is open to the community.
The camp will run each day from 9:00 a.m. to 4:00 p.m. Please note that transportation is not provided (except for the field trips); however, parents may drop students off at 8:00 a.m. and may pick students up until 5:00 p.m. Supervision for early drop off and pickup is provided by designated program administrators.
Registration will be open until all seats are filled.
The total cost for the camp is $395.00 which includes a $35.00 non-refundable registration fee. A limited number of scholarships are available for students who qualify for the free and reduced lunch program.
To register for the program and/or find additional information about the program including how to apply for a scholarship, please visit the TALON Robotics website at www.polk.edu/talon or call 863.298.6827.